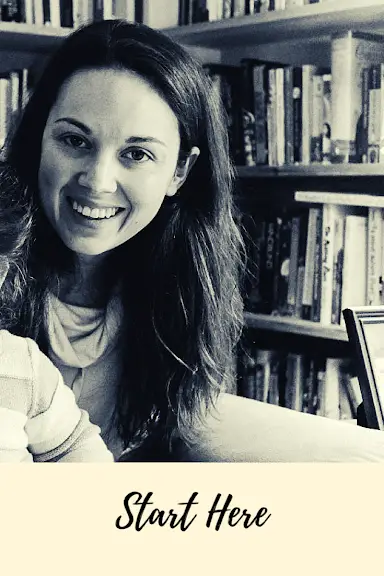 Hello! Welcome to my space about bilingual language learning at home!
---
Why I Started
When my daughter was born I decided that I wanted to raise her to be bilingual.
There are so many benefits to being bilingual, at any age and at any proficiency. Bilingualism opens the door to different ways of thinking, understanding new cultures, opportunities and career paths and building connections within the brain.
I chose to teach my daughter Spanish simply because it was the language that I had taken in high school. I am not Hispanic and do not come from a family that speaks Spanish.
When I made the decision to raise my daughter in Spanish and English I had a basic foundation in Spanish, my minority language. I bought a baby book in Spanish for my daughter and couldn't get through it. I couldn't read aloud all of the words because I didn't know how to pronounce them and I had to look up most of the words to understand what the book said.
Whatever your background or level of language proficiency, you can also chose to raise a bilingual child. While it's not an easy journey, I and many others have found that it's so worth it!
My Journey
When I first started looking for Spanish resources for my daughter and I, I spent so much time on the internet trying to sort through what was actually helpful and valuable for us to use.
I found so many stories and sites about families who use the "one parent one language" method, or hire a nanny to teach their child a target language, but there weren't many stories that mirrored my own situation – someone who doesn't speak Spanish like a native, someone who's not Hispanic, someone who's not in a spot to hire a nanny or pay for Spanish immersion school.
I found a lot of resources for high school teachers. I found information for adults who want to learn Spanish, and I found lots of study guides that focused on conjugating verbs and working through flashcards.
There weren't many stories that mirrored my situation – a non-native, non-fluent parent raising a child to be bilingual.
After months of researching I started a collection of resources to help me learn Spanish at the same time as my daughter:
1. Spanish books
2. Spanish books on tape
3. Podcasts in Spanish
4. Music in Spanish
5. TV in Spanish
What This Website Is For
This site is called, "Becoming Bilingual" for those who aren't already fluent in another language but want to be.
It is for families who are looking to raise bilingual or multilingual children and want to start their language learning journey at the same time.
The posts that I include are on a variety of topics:
1. Bilingual Parenting – parenting tips, my own journey and reflections on it
2. Spanish resources organized by age – babies, kids, tweens and teens
3. Educational activities organized by theme – reading, math, STEAM
Let's Connect!
I'd love to hear about your bilingual journey, your parenting and learning experience and I welcome any feedback that you have for this space.
Please reach out if you have questions, requests for resources or advice you need by sending an email to lareinavictoria88@gmail.com.
This is my own personal blog – a guide to help you get started on your language learning journey and to show you some resources that can augment it. It is meant for sharing resources, information and encouragement in a non judgmental way.
Subscribe here to get my latest posts and resources delivered to your inbox!
Happy Learning!